What is Customer Experience & Effective Ways to Create Great Customer Experience Strategy
Type
Category
Date
Reading Time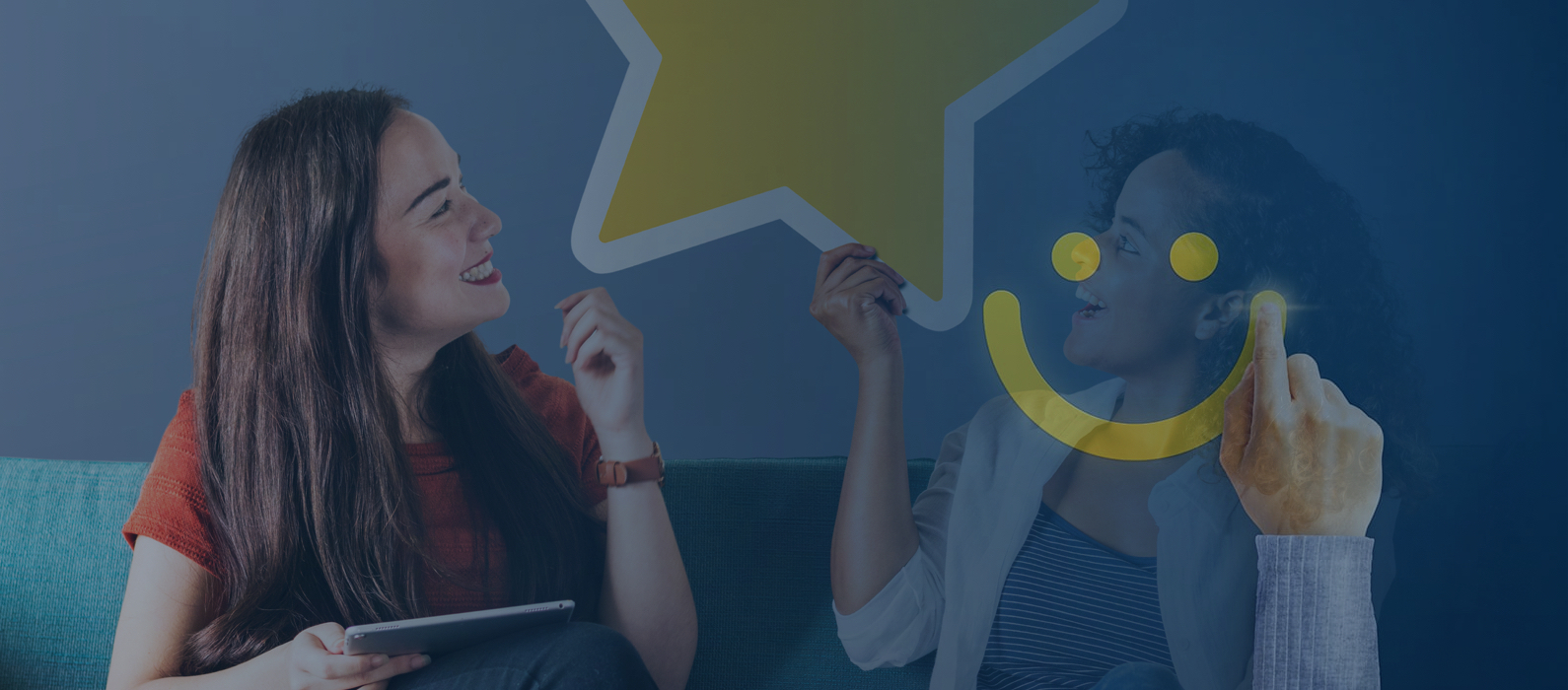 Customer experience refers to the holistic perception of your customers with your business brand. It is the output of the interactions created by your website visitors right from visiting your website to receiving your products and services.

Your every business move directly or indirectly impacts your customer's perception and decision to retain your products or services. Thus, excellent customer experience is the secret key to a successful business.

It is your customers' internal and subjective response to have any direct or indirect contact with your company. The direct contact usually occurs while buying your products or using your services. The incidental contact most often includes unplanned encounters like word-of-mouth recommendations, advertising, reviews, criticism, etc.

According to Gartner, 81% of the companies competed based on customer experience in 2019. Here's why customer experience matters the most,

An oracle survey stated that 74% of senior executives are disappointed due to bad customer experience.
American Express reported that 60% of customers were willing to pay more for better customer experience.

Bain & Company surveyed 80% of companies stating they offer excellent customer experience, but only 8% agreed.
Why is Customer Experience so essential for your Business?
In this competitive world, delivering a great customer experience (CX) is extremely important. The better experience your customers have, the more likely they will buy for you or continue your services. Thus, it reduces the friction of customers' issues related to your products and services.
Great customer experience will increase customer loyalty
It increases customer satisfaction
It facilitates word-of-mouth marketing due to positive recommendations
According to Harvard Business Review, customers are now having a higher number of choices than ever before, more complex decisions and more channels to pursue them. In such a scenario, a simple integrated solution with a customer-centric approach will win your customers' loyalty.

Besides, a few companies that are managing customer experience may have been trying to measure customer satisfaction based on a pool of data. But customer satisfaction is certainly different from the customer experience.
Customer Satisfaction does not mean Great Customer Experience.

Although customer satisfaction is a part of customer experience, CX cannot be solely dependent on it. Customer satisfaction is the net result of the good experiences minus the bad ones. It offers when the gap between the customer's expectations and their subsequent experiences has been closed.
To achieve customer satisfaction, you must deconstruct your CX strategy into its component experiences. Exceptional customer experiences are not the direct consequences of the brand's message. You must pay close attention to all loop processes in which you are worried about delivering a pleasant experience.
Monitor the past, present, and potential patterns of consumers' habits and measure them with persistent, pulsed, and periodic frequency. By understanding these three stages and their techniques and how they work altogether, you can turn pipe dreams of customer focus into a real business system.

How to Create a Great Customer Experience?

Here are a few effective customer experience strategies that might help you to create an unforgettable customer experience throughout the customer's journey with your brand and services.

Understand your audience
Understanding your customers is essential to understand their buying habits. You must know who they are, what their requirements are, and what their spending habits are. The only access to in-depth intelligence will allow you to gain the depth of the knowledge required to create the best customer experiences.

Analyzing customers' profiles that your sales team is dealing with is a great way to understand your customers' wants. After analyzing the patterns, you can segregate different buyers in different categories like their age, occupation, and location to provide a better customer experience.
Analyze your business

After understanding your customers, you must need to analyze your business regarding its goals, vision, and objectives.

What's the aim of your business?
What technology do you need for a great customer experience?
How good is your customer executive for addressing customer queries?
Which tool should you use to improve CX?

Create a business strategy while keeping your customers in mind—a happy customer results in successful branding.
Hire the right resources

Hiring the right key players to handle your customers is the hidden key to your success. The executives and managers should learn from the customer's details, and they must know the likes and dislikes of the customers and act to create a personalized experience.
Avoid bad website

User experience is the key to the entire customer experience, and you must need to avoid bad website design and development that create a hindrance between your customers and their requirements. Your customers visit your website from different channels to find out their desired products and services. Only a lousy experience takes them away from you forever.
You need to carefully plan every stage of your customer experience, right from finding your brand to purchasing and post-purchase services. You need to control the entire phase of customer experiences.
Here are a few tips for a smooth experience
Create a consistent brand experience across all channels.
Make the information easy to find
Include Emotional elements in the content
Avoid unnecessary steps by streamlining the purchase process
Ask customers to rate your services or products

Fill out the loops
Taking you back to the Bain and Company's survey, 80% of companies believed that they are providing excellent customer experience, but only 8% of customers agree with the companies. If you think customers are rating you ten on 10, you are not right about them.

It creates a loop that you need to fill without asking the customers. But how can you assess your brand's value without asking?

Here's the answer:

Pay attention to your social media platforms. There is where your customers are the most honest about your brand.
Use post interactions and real-time feedback.
Follow up with your customers over the phone for more details.

Keep an eye on your competitors
Research what your competitors are doing to keep their customers happy. Be one of their customers and analyze their internal tactics and tools. You can use them to fill up the gap between your business and where you want your business to be.
Build a quick response system

You must need a quick response system, everything you see feedback or any of your customers interact with your brand. Every stage is essential in your customer lifecycle, and it should have a modest support system.

Use live chat platforms to address their queries quickly.
Support customers who outburst their frustration on social media
Traditional feedback forms are still in fashion.

Final thoughts
Remember, a good customer experience provides a massive opportunity to create a loyal customer base. The sky's the limit if you create the right customer experience strategy.
In order to ensure long and loyal relationships with your customers, you need to learn what your customers expect from your business and provide them with the best experiences. PwDigitas's experienced customer experience experts will help you create an effective customer experience strategy that will improve your brand's awareness and drive more potential leads.